IEEE stands for "Institute of Electrical and Electronics Engineers" which is a professional association. The mission is to "foster technological innovation and excellence for the benefit of humanity". The name suggests that the association only consists of electrical engineers but anyone involved in a technical field (engineering) can join.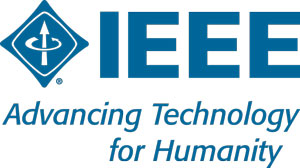 Headquartered in New York, the members come from all over the globe (regarding nationality or residence). It was formed in the year 1963 merging the Institute of Radio Engineers (1912) and the American Institute of Electrical Engineers (1884).
IEEE produces 30% of world's literature in electrical and electronics engineering and computer science fields.
IEEE also offers educational programs to ensure the growth of knowledge in the electricity-related technical professions. Some of these programs are:
IEEE eLearning Library
Education Partners Program
Standards in Education
Continuing Education Units
In Addition to all of these, the IEEE awards the exceptional Student Branches for their notable activities.
If you want to learn more about the IEEE, than visit the IEEE homepage.